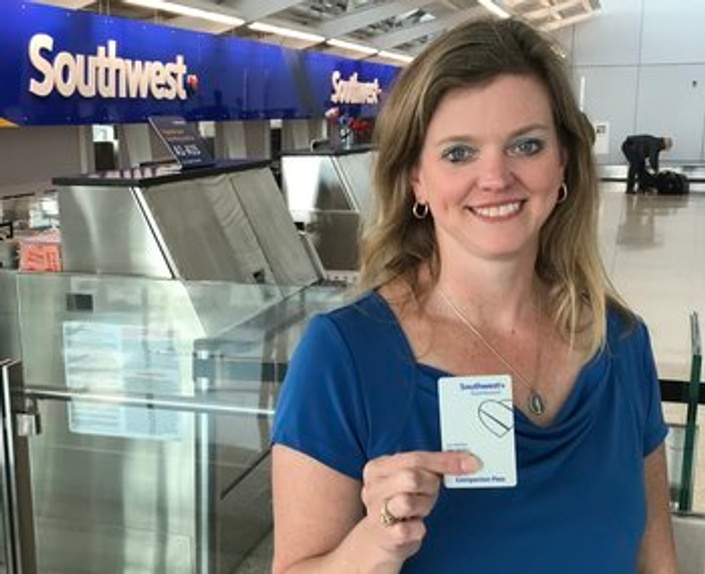 SOUTHWEST COMPANION PASS FOR BEGINNERS
Everything you need to know to easily score THE best deal in travel for 2020 and beyond! A $4,000+ value!
Learn how to fly FREE around the U.S. and the Caribbean on Southwest Airlines in ONE simple step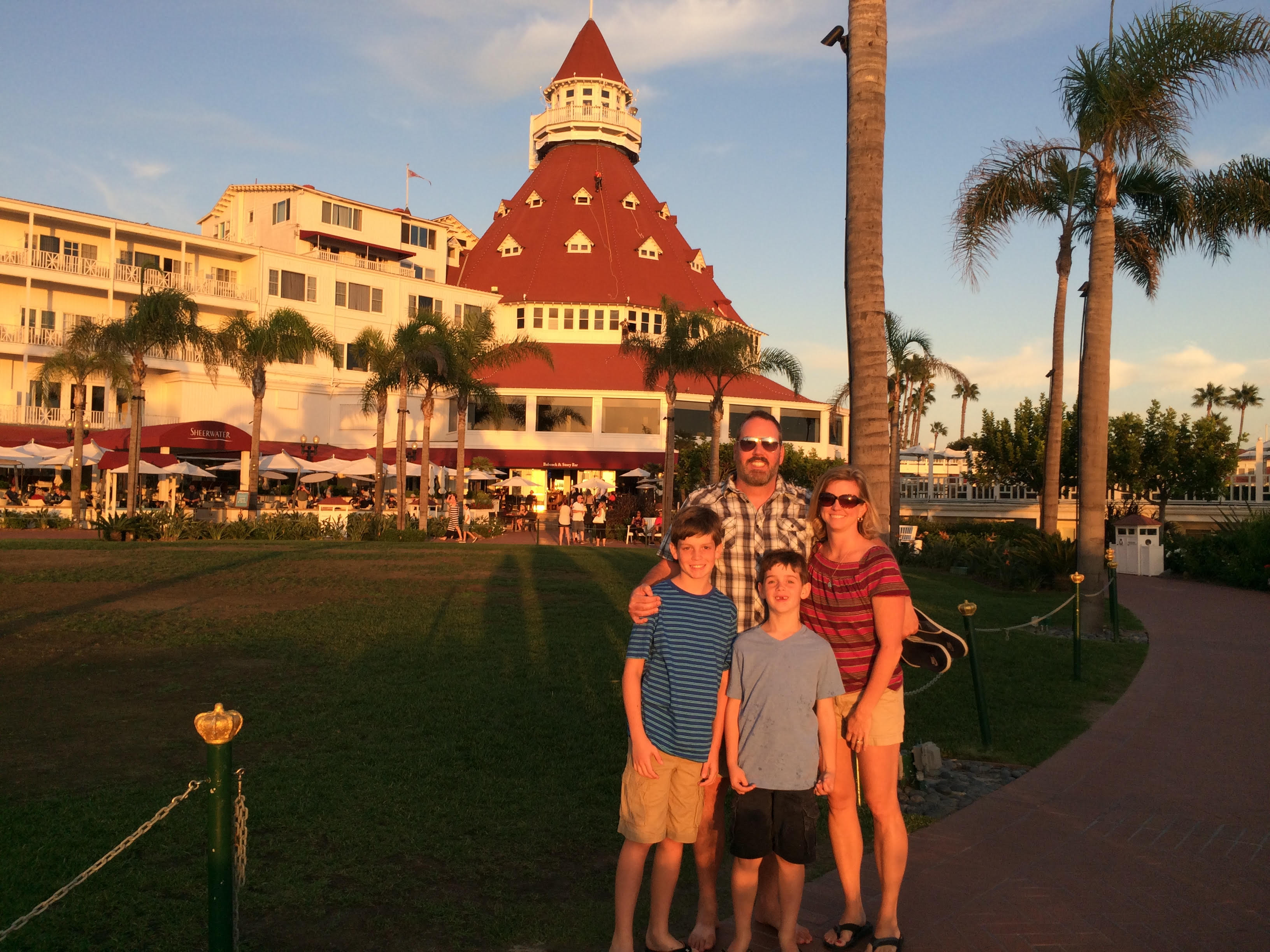 My family in San Diego on our first trip flying free and using the Southwest Companion Pass
My family of 4 flies nearly everywhere FREE.
And we have since 2015 ... when we learned about the Southwest Companion Pass.
The Southwest Companion Pass is THE best deal in travel ... so amazing that it sounds too good to be true.
When you earn it, 1 person ALWAYS flies free with you for the life of the pass. And each pass is good for as long as 2 years!
With the average roundtrip fare in the U.S. ~$350, if you fly six times a year like we do, you could save $4,000 over the life of the pass in two years!
But even more good news: it's really easy to earn!
Collecting miles and points to fly free CAN be a complicated hobby, but it doesn't need to be.
I don't have time for that, do you? I like to KEEP IT SIMPLE.
The Companion Pass IS simple. Earn it once and it's good for 2 years AND you have 125,000 points to spend on FREE Southwest flights anywhere they fly in the U.S. (soon Hawaii!) and the Caribbean to pay for the rest of your traveling party.
The FIRST year we had the pass, we flew to SIX destinations in the U.S. for less than $100 PER flight for ALL 4 of us. Yep... Now we don't even spend that much.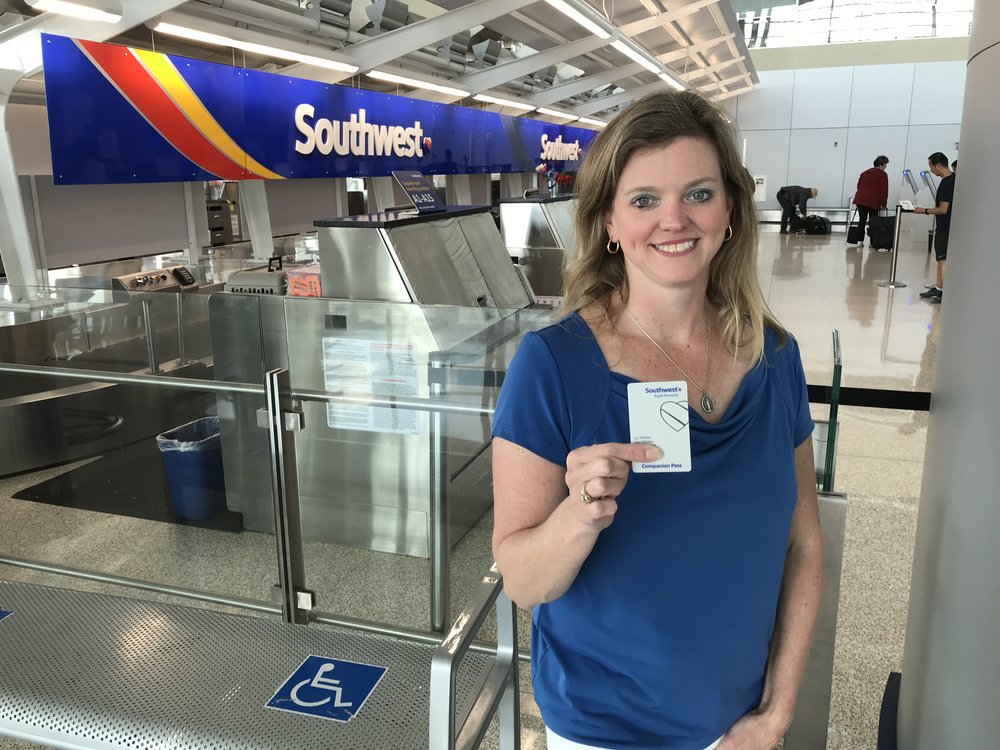 If you can just earn this ONE Companion Pass, you'll be able to experience the joy of travel with your loved ones, just like I've done for my family.

If cost is no longer a barrier for your family to travel, where would you go?
The National Parks?
Disney World?
New York City?
California Wine Country?
The Caribbean?
We've done it ALL using points :).
This course is going to quickly walk you through EXACTLY how to fly FREE on Southwest by showing you how to earn the Companion Pass for the first, second or third time (we're on our 4th pass currently).
I've curated ALL the information you need to know and put it in a user-friendly format complete with step-by-step checklists of exactly WHAT you need to do WHEN.
I'm going to hold your hand through the process so you don't get confused. I get tons of questions from the readers of my GotoTravelGal.com blog EVERY day about the flying free, so I know many of the questions you'll have and I've answered them all :)!
Plus, I've earned the pass FOUR times myself, so I've been through it personally time and time again!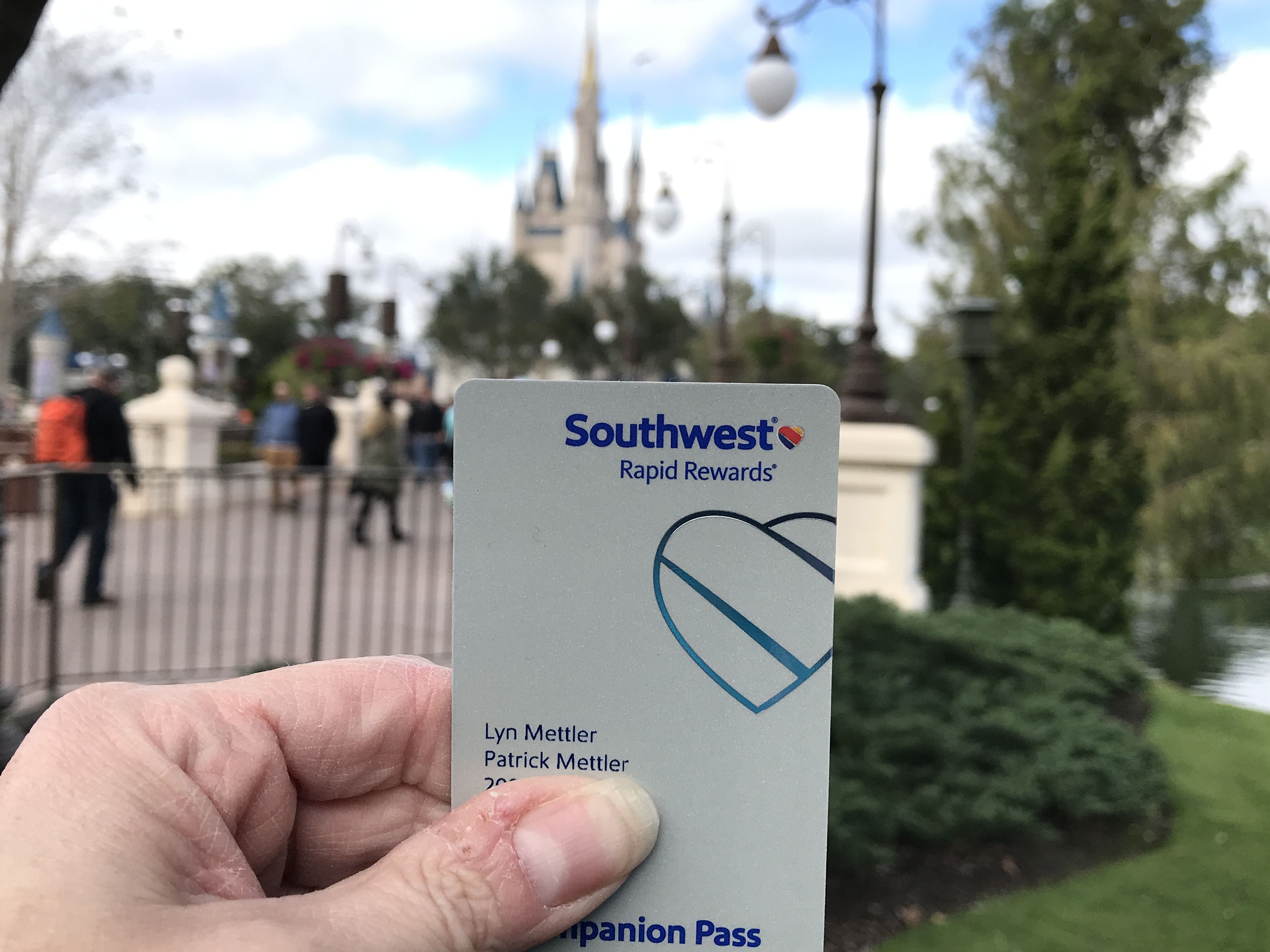 Here's what you'll get in the course:
The ability to fly you AND your family members FREE on Southwest for the rest of your life - yep!

Step-by-step how to earn the Southwest Companion Pass so 1 person ALWAYS flies free

Roadmaps, plans and checklists to follow on your journey to the Companion Pass

Exactly how my family flies free on Southwest

How to get your SECOND (and third and fourth...) Southwest Companion Passes

Case studies of how others have earned their passes and fly free on Southwest

Everything you don't know you need to know in order NOT to make a mistake earning the pass, as I see many of my readers do over and over again

FAQs


The ability to ask me questions and get timely answers
If you want to start traveling more, this is the EASIEST thing you can do to eliminate the cost of flying, and by the end of the course, you'll know exactly what steps to take to start flying free in just a few months.
It's time to up your family's travel game! Where will you go?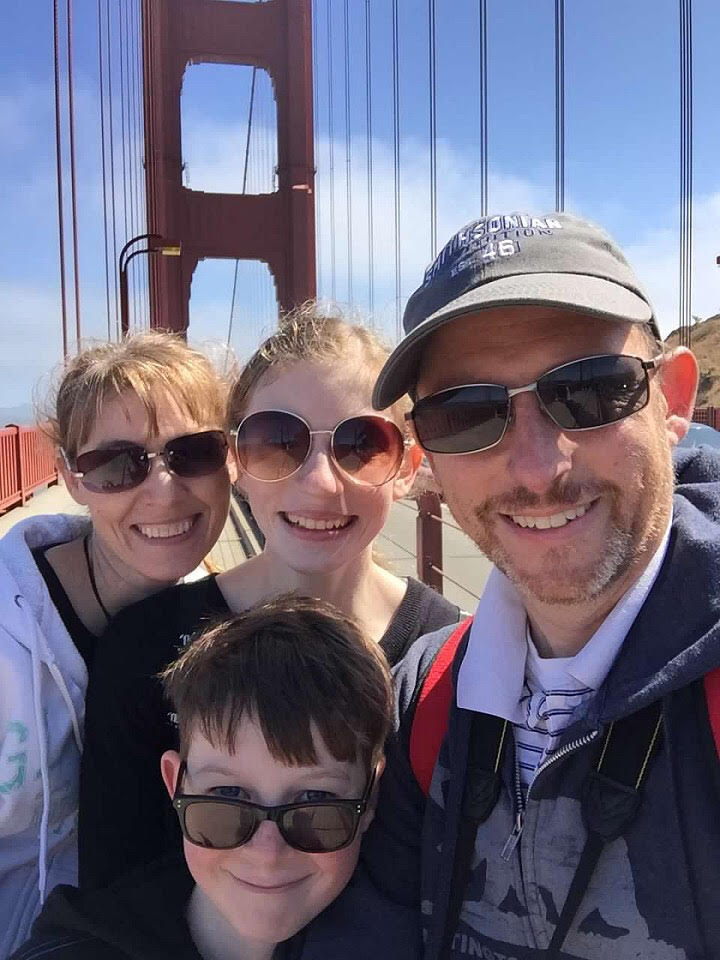 "I never imagined that I would ever have a Southwest Companion Pass! But thanks to your guidance, we now have a pass, plus all the bonus points. We've been able to fly to four destinations so far and we still have rewards points left over. Thank you thank you thank you!"
-- Jen W., Go to Travel Gal Reader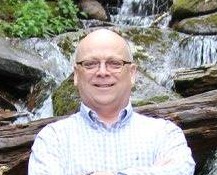 "I am a first-time Southwest Companion Pass earner thanks, in large part, to your blog and step-by-step guide. We are looking forward to several trips that we would not have been able to take without the Companion Pass. Thanks for your helpful blog!"
--Andy M., Go to Travel Gal reader
Meet Go to Travel Gal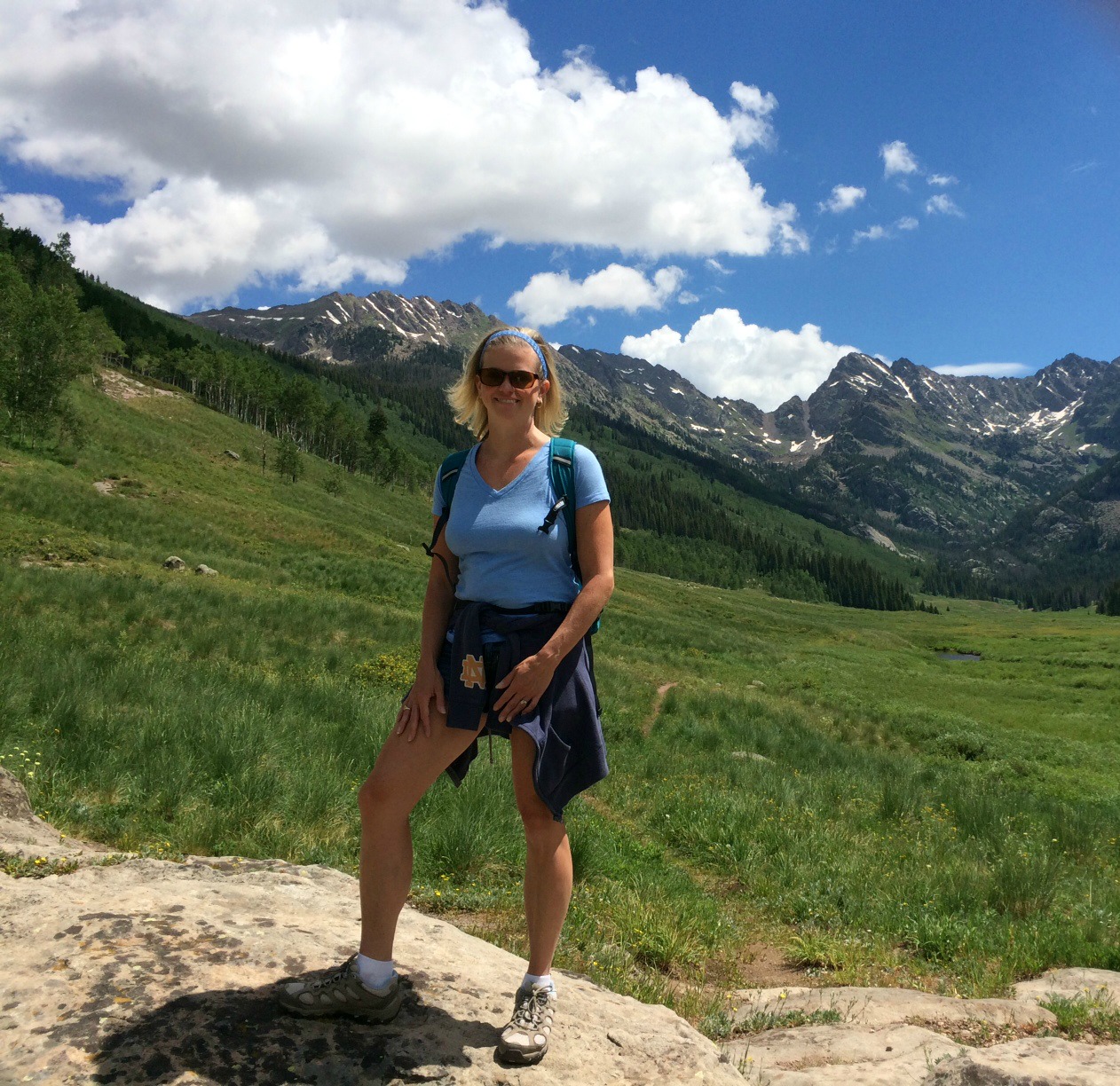 Lyn Mettler, aka Go to Travel Gal, is a travel writer and blogger who discovered the power of miles and points to significantly reduce the cost of travel, so she and her family of four could go on adventures around the world. A longtime couponer, she put the same strategies to work for travel, no longer netting free boxes of cereal but free trips!
Her family has flown almost entirely free since fall 2015 and visited six US destinations within a year for less than $100 per flight. She is passionate about showing as many people as possible how to do the same so they can increase their ability to travel and live a more fulfilling life.
She writes about travel for FoxNews.com, US News & World Report, USA Today's 10Best.com, Million Mile Secrets and others and has been quoted in Travel + Leisure, Entreprenuer, the Wall Street Journal and SmartMoney. FoxNews has featured her family's success in traveling almost entirely free on Southwest.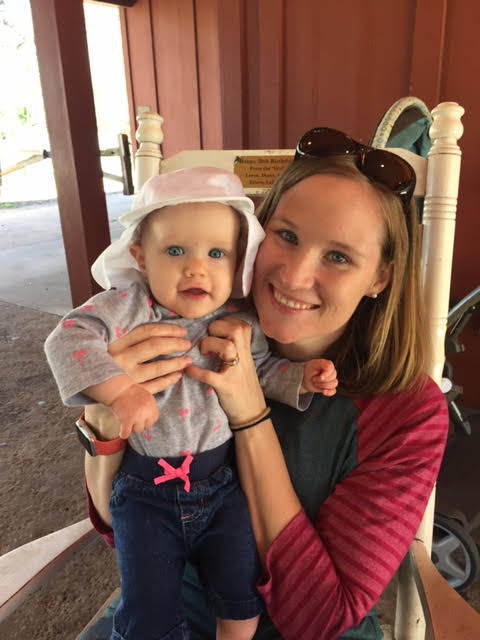 "I wanted to thank you for your blog and for your Southwest Companion Pass e-book. It helped my family to get the Companion Pass and begin flying free on Southwest. I love reading your blog updates that come into my inbox."
--Melissa H., Go to Travel Gal reader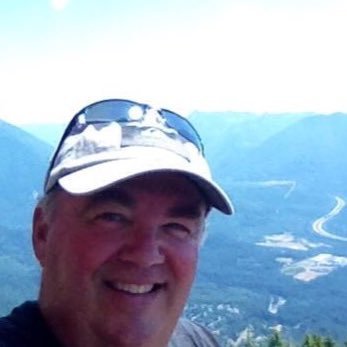 "I just found your blog today. I can't read it fast enough. Thanks so much for the ebook on Southwest miles the Companion Pass. It's well done and perfect for a point/miles newbie like me. I now have a plan for getting miles/points & the Companion Pass."

--Chris S., Go to Travel Gal reader
Frequently Asked Questions
When can I access the course?
As soon as you enroll!
When does the course start and finish?
This is a completely self-paced online course - you decide when you start and when you finish.
How long do I have access to the course?
How does lifetime access sound? After enrolling, you have unlimited access to this course for as long as you like - across any and all devices you own.
What if I am unhappy with the course?
I would never want you to be unhappy! If you are unsatisfied with your purchase, contact me in the first 30 days and I will give you a full refund.
Do I need to apply for credit cards to fly free on Southwest?
Applying for credit cards is the fastest and EASIEST route to flying free, but it is far from the ONLY way. I'll show you how you can use credit cards to YOUR advantage so you can earn a return (in form of free travel) on your everyday expenses. I NEVER advocate going into debt, carrying a balance or paying for things you can't afford.
Can't I learn this myself by searching online?
You can't learn MY unique process to earn the Southwest Companion Pass, which is designed to be quick and easy, as well as to accommodate a family of four or more. My course also ensures you know ALL the easily-avoidable mistakes I see people make over and over again, which causes them to narrowly miss earning their Southwest Companion Pass, and it saves you the time of figuring it all out from scratch. I've already done all the work for you!